Assalamualaikum ;)
Dear Sweet Stalker ,
Hello guys ! Molten Chocolate Cafe. Have you guys heard about that cafe? Let me tell you guys. The chocolate is nice, the price is superb affordable, the place is nice and cute, the staff ? the place that I go the staff is very friendly. Even there have one person that kinda not well spoken with english language but the other staff is very good. I really love that cafe. I will come again because I LOVE THEIR CHOCOLATE !!!!!!!!
Okay what you guys want to know? I am 100% sure you guys want to know the menu right ? I will share it here for all of you. Dont worry. I will attach the link of this cafe for you guys get information about it at down below with the menus. Last, fazz nak ajak korang semua JOM DATANG cafe ni !!!! Jom korang jommmmmmm. If you guys a chocolate lover. I am sure korang akan suke. I can't say 100% sure but ala yela lain orang kan lain rasa dea but trust me pls their cafe is nice guys. the waffles, the ice cream ouch terliur dah fazz dibuatnya. But for me. Fazz akan pergi sane lagi hehe . If You guys pergi cafe tu, let me know okay ? I would love to hear anything from you guys about the cafe and their chocolate.
MENU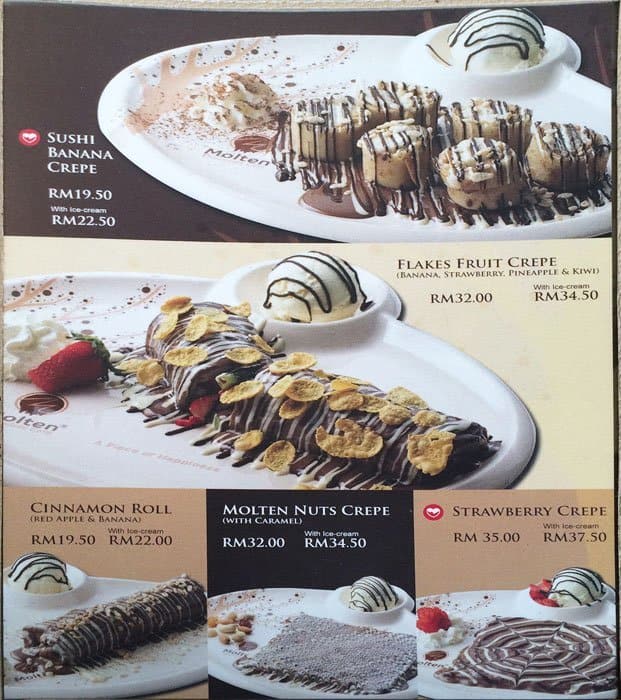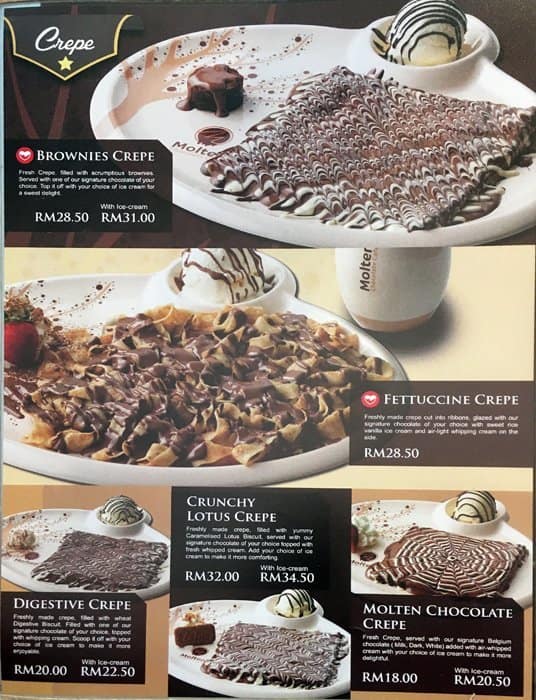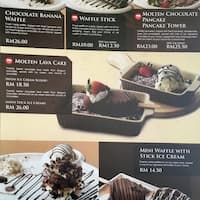 *credit : all picture from zomato from google*
Ada banyak lagi pilihan. Im sorry guys sbb fazz haritu lupe na tangkap gamba so search kat google untuk korang. maaf diterima ? hehe
LINK